A-Frames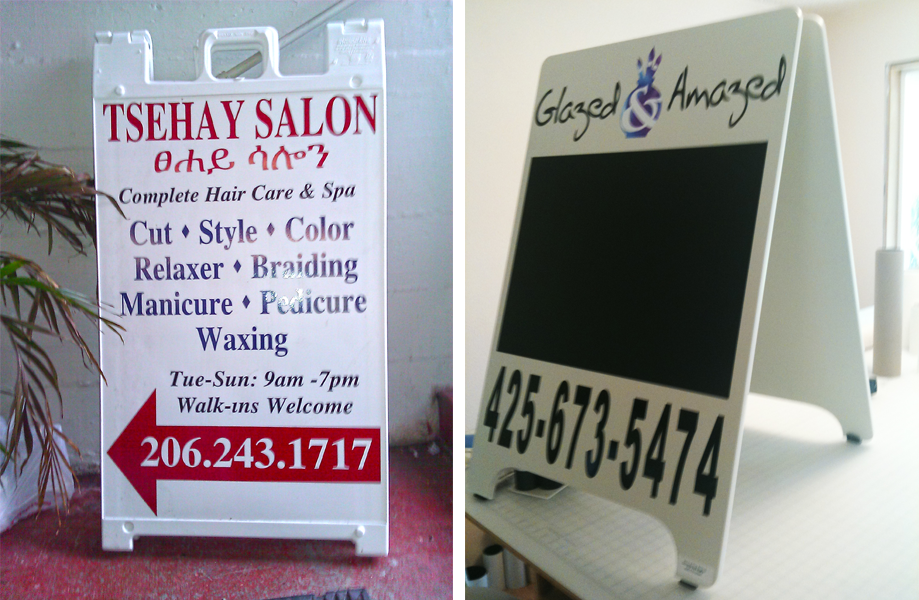 A-Frame Signs are a great option for sidewalks and job sites. We make our A-Frame Signs out of metal, different plastics or painted wood.
 Exterior Grade A-Frame Street Signs
Restaurants and stores use A-Frame street signs to promote specials and menu items that draw attention to their store. Contractors use A-Frame Signs to get phone calls from people walking by a job-site in the neighborhood. A-Frame Signs are popular among Real Estate agents and property managers because they are a great way to advertise an upcoming event or promotions. Guide your customers directly to where you want them to focus their attention.
Sno-King Signs offers fully customized A-Frame Signs including optional white/black boards for writing. This gives you full control of the details of your message and the graphical representation of your business or promotions. We also make our signs durable and weather resistant so they will last for years to come.